About me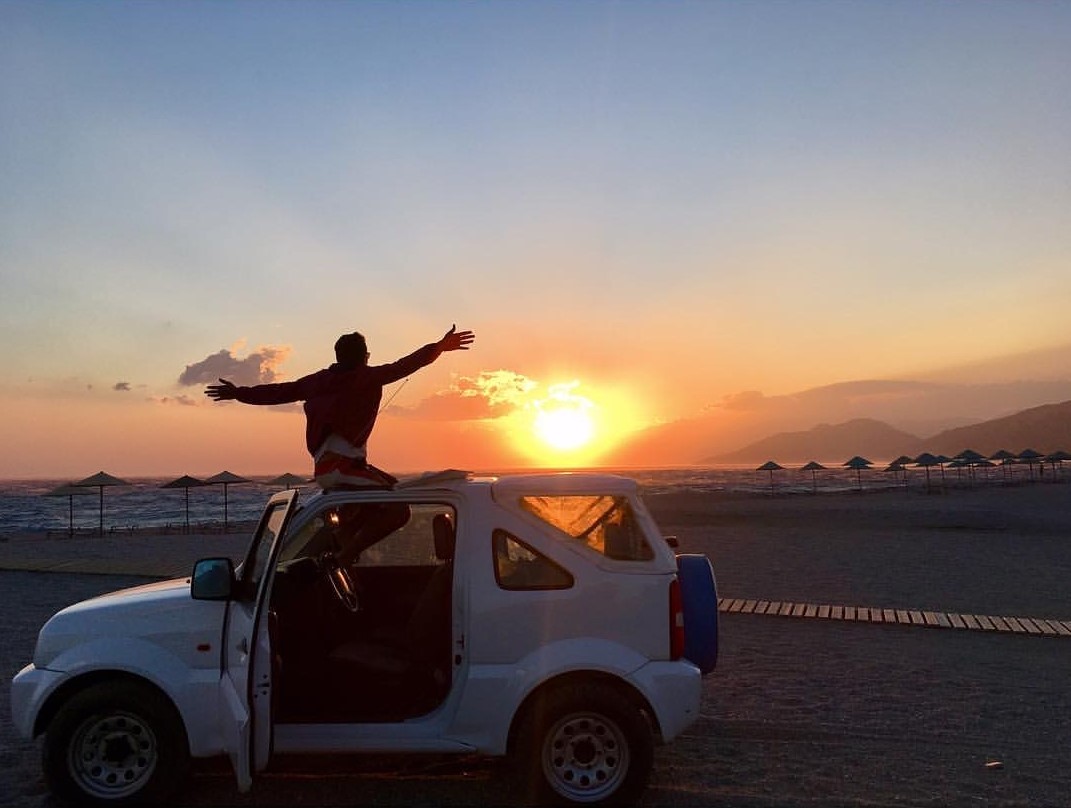 That's me, living 7 months in Crete
Some people calls me Arya Stark, other call me Arya Jemo. Whatever name you prefer, I'm basically passionate with IT, Design, Art. I'm involved into humanitarian aswell. I grew up in France, but I also did 3

in Greece, Netherlands & a last one a the Swiss border.
Personnal quotes
One day, you will miss this day.
Don't be too sad about your problems, it can always get worst.
Panic won't resolve any problem. Chill and think.
There is no truth, there is only point of view out there.
Other favorites quotes
"Be the change you want to see in the world". Gandhi
"Be insatiable, be crazy". Steve Jobs, 2005, Stanford University
"Education is the most powerful weapon which you can use to change the world." Nelson Mandela.
"In the middle of difficulty lies opportunity." Albert Einstein.
1999

At 4years old, my first interaction with a computer My father had a Macintosh Power G3 and I started to play Mahjong on it.
2003 - At 7years old, I started to play video games.

Half-Life and Counter-Strike 1.6 were played a lot at those times. My brother used to play and I used to watch. I hated Half-Life because it was too scary. So when my brother was at school, I was playing C.S. 1.6. Counter-Strike which was also a violent game but less than Half-Life. I was so affraid to shoot the bots, especially by seeing the 16x16 pixels of blood. So I started to understand how to configure the game to play alone in the map. After spending my time to shoot at no one on all the maps, I had to admit it was boring and I learned how to download new customs maps and install them.
2006 - 10 years old, I was the only one at school that didn't have a Gameboy

Yes I never had any Gameboy, my father didn't want me to play with it. Fortunately, I had a special relation with my computer. I managed to install an emulator with pokemon's ROMS ! I told my friends at school that I had a Gameboy at home but no one believed me and could understand the concept of emulating a console. I also discovered the action replay tool to cheat and have all the pokemons. Again no one believed me that I had all legendary pokemons, etc.
2007 - 2011 - Primary school, my first business.

Let's not talk about the ethical aspect of it, but I was offering a paid service at the schoolyard to hack PSP and Wii and it worked pretty well ! I also had my first phone, a HTC wildfire with one CPU unit of 528Mhz, I of course hacked it to install lighter custom ROMS and overclocked it to 768Mhz.
2001 - 2013 - Highschool, my second business.

As the smartphone market was growing and the battery life was suffering even more than nowadays, I was selling iPhone 4/4S battery cases, at that time no one knew about that technology of "power banks". I also started to repair and fix hundreds of iPhones starting from the 2G.
2013 - 2019 - A lot happened. TLTW/TLTR.
2019 - My first humanitarian mission

I carried out a humanitarian action in the refugee camps in Greece by collecting a donation which brought me almost 3200€. I spent the money in order to build a school and to bring basic necessities.